In 2022,
Notos, PHL Soft and ID Info became Armonie.
Build
your IS of tomorrow
with today's tools Your applications are on IBM i – AS/400
and you'd like to…
your IBM i - AS/400 platform and applications?
Armonie offers you adapted tools and/or assistance for TPAM, hardware redesign, etc.
about the future of your si but don't have the resources?
Give yourself time to choose your IS, and let us support you throughout making the best choice and managing the transition..
your is and CONCENTRATE YOUR RESOURCES ON THE NEW PLATFORM
Armonie helps you make the transition as easy as possible.
A complete solution package for IBM i – AS/400
TPAM & Operations
Modernize and secure your POWER platform with the services of our IBM i – AS/400 experts:
human, software and hardware integration, monitoring, operation and hosting, TPAM

IBM i tools
Put your IBM i applications – AS/400
in tune with today's technologies:
equip your teams with simple, effective tools to create business applications that make the most of your IT system.

Training & modernization
Can't find the profile you're after? Create it!
Do you have specific requirements? Take advantage of our services and solutions for RPG and PHP on IBM i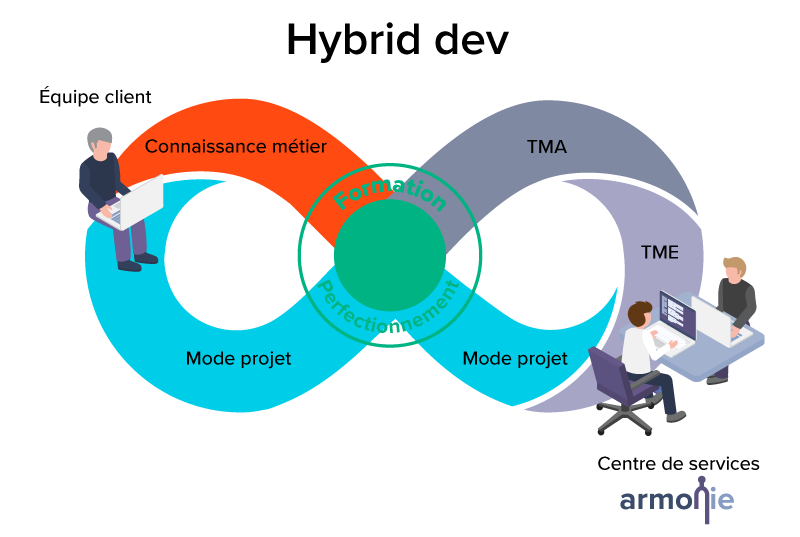 Our approach
We support you in the transformation of your IS with
a continuous improvement approach unique in the IBM i world.
"Hybrid Dev" puts the training and development of our teams (customer and Armonie service center) at the heart of our collaboration.
This way, you retain business knowledge within your company, while developing your teams with the support of a team made up of IT specialists, project managers and project consultants.
With "Hybrid Dev", whether your management team chooses to Reflect, Modernize or Change your IT department will be supported in the short-, medium- and long-term management of your IBM i Information System.
We really appreciated working with the Armonie team (formerly NOTOS-ID INFO), for their availability, trust and professionalism. At every stage of the project, we felt they were very committed, but above all very passionate.
Do you have a project in mind?
Blogs IBM i (AS/400) | Latest news…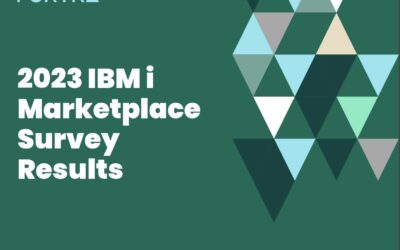 Fortra 2023 study IBM i: security remains the main concern On February 1, 2023, The Four Hundred's Alex Woodie explained how security remains the number one concern for IBM i resellers. In its ninth annual survey, Fortra questioned over 300 members of the IBM i...
read more