IBM i: security remains
the main concern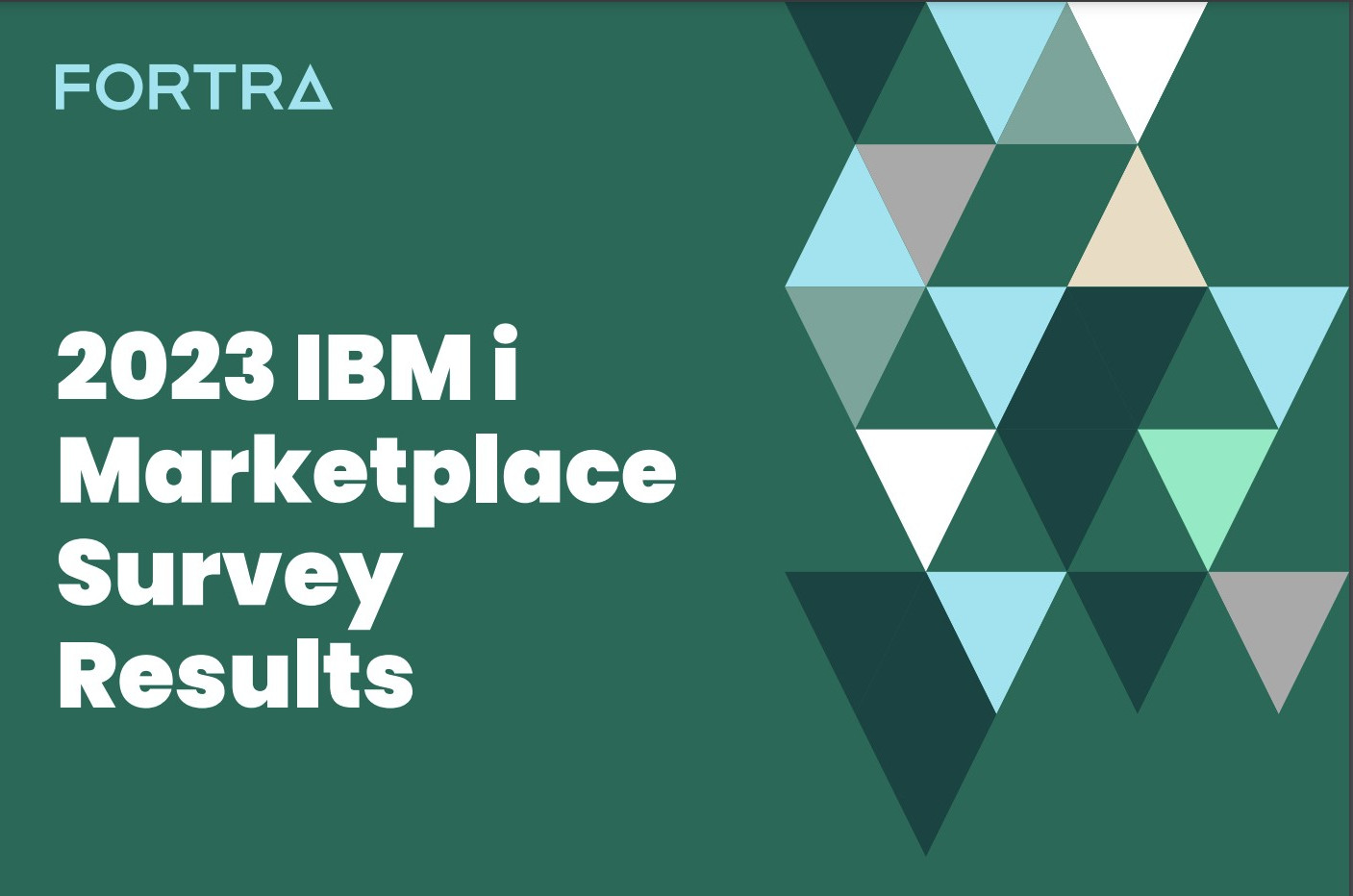 Spoil #1: Cybersecurity comes out on top,
as in the last 6 years.
And that's no surprise to Steve Will, CTO of IBM i: "Many developers feel they need to strengthen their security knowledge. Many directors toohe said at Fortra's January 26 webinar.
The fact that threats are constantly evolving, and that they also have to respond to business needs, means that people really need to get more information .
."
Spoil #2: there's been no major change in the IBM i community's concerns since 2017,
date when cybersecurity really started to become a concern.
Some key figures:
68% of those surveyed say that cybersecurity is one of their main concerns, compared with 62% in 2021 and 77% in 2020.

64% consider application modernization to be a major concern (vs. 56% in the 2022 survey, where it ranked third

For 47%, lack of safety knowledge and skills is the number 1 challenge

For 45%, it's the change in threats

For 39%, it's the balance between security controls and business efficiency.
To address these issues, IBM has introduced changes to the IBM i operating system in new operating system versions and technology updates to make it easier to identify and close security configuration loopholes.
The IBM i remains one of the most "secure" systems available, according to Tom Huntington, Forta's Vice President of Technical Services.
Will agrees. "I never get the impression from my customers… that their security problems are related to things they can't do on IBM i," said the CTO. "It's more that they don't know how to do what they need to do on IBM i."
Measures taken to lock systems :
Adoption of secure file transfer (MFT) takes first place
(done by 49%, planned for 12%)
Introduction of compliance and audit reports and management of privileged users (45% )
Media coverage of major system breaches and phishing attacks has forced companies to focus on cybersecurity. And the way IBM i resellers approach security has Tom Huntington confirming it: "When we started this survey nine years ago, there were people who literally said they didn't worry about cybersecurity at all," he said. "That's changed now. Really."
Read the original article here:
https://www.itjungle.com/2023/02/01/security-still-top-concern-ibm-i-marketplace-study-says/

Other articles you might like
customer case Terres du Sud makes the most of its IBMi environment with Armonie-Notos About Terres du Sud The Terres du Sud group is the leading cooperative in Lot-et-Garonne. A major player in agriculture and food in the South-West of France, it is made up of...
read more